Cambridge Gynaecology Cadaveric Course - 2019 (HEEoE Trainees ONLY)
Places Available
Please take care when selecting your chosen option to attend, as there are large number of combinations available to choose from.
East of England Trainees:
Please note that this course FREE for the current ST 6-7 trainees employed by the East of England Region.
£150.00 (holding fee only)
We do require a holding fee, which will be processed from the card details provided by you, if you decide to cancel in writing within 12 weeks of the course date or if you do not attend on the day. Places will only be secured once you have inputted the required details on the website and called with your card details.
We reserve the right to approve the applicants.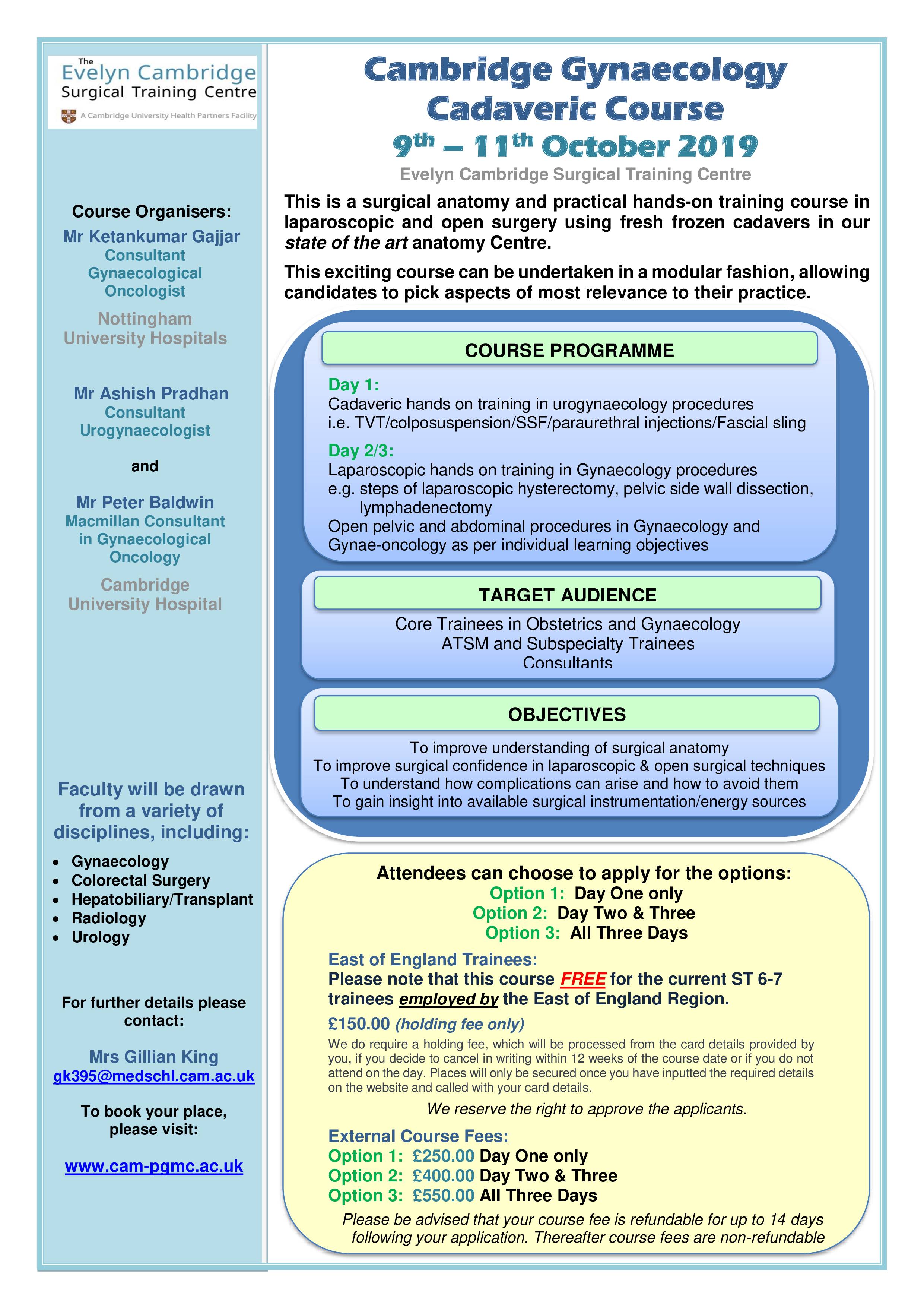 2019-10-09 08:30:00 – 2019-10-09 17:00:00
2019-10-09 08:30:00 – 2019-10-10 17:00:00
2019-10-09 08:30:00 – 2019-10-11 17:00:00
Course Administrator
Gillian King
01223 348885
gk39548@medschl.cam.ac.uk
The course takes place at:
Evelyn Cambridge Surgical Training Centre
01223 274452